Thank you!
To more than 85 exhibitors - Your time, energy, creativity and knowledge; you were the show!
To our corporate sponsor - Q104 KenoraOnline
To 20 tireless volunteers, directors and staff; you ran the show!
To the endless stream of LOWDPOA members who joined us; you made it worth the effort!

You are what the Lake of the Woods Cottage Show is all about; You are its success!
Lake of the Woods Cottage Show 
Recap

:
                    Confirmed: the best way to kick off 'lake season'!
Over 85 exhibitors; 200 or so exhibit staff and LOWDPOA volunteers, director and staff; collectively, hundreds of hours of planning and prep; and the Lake of the Woods Cottage Show opened its doors to LOWDPOA members and friends at 1pm on Monday, May 7th.  Judging by the overwhelmingly positive response from visitors and exhibitors, it was definitely worth the exhibitors' efforts, and visitors were rewarded for coming inside on a beautiful summer-like day. The variety of goods and services on display was extensive, and all the bases for lake life were covered.  
Dozens of visitors arrived early and waited patiently for the doors to open, with hundreds more (over 800 that we managed to count) following in a steady stream right up until the show ended at 7pm. It was a busy afternoon for exhibitors as they answered questions, shared knowledge, demonstrated products and even made some sales.  With so many exhibits to check out, visitors were busy too, but there was still time for visits with old friends, chatting with LOWDPOA directors and staff, and gathering info on living green at the lake from the LOWDPOA environmental exhibit.
A new addition to the Cottage Show this year was a series of info sessions that were held hourly on a number of topics including estate and cottage succession planning, choosing the right water system, fire extinguishers, AED's and first aid.  Thanks to the knowledge of our presenters – Mona Brown, Darcy Wolframe and Gerry Desjardins -  and to the interest displayed by visitors, these sessions were well attended.  Based on the popularity of these info sessions, you can look to see this repeated and perhaps expanded upon next year. 
The credit for another successful Cottage Show is shared with the many individuals, organizations and businesses who work so hard and long to prepare for the event. It is the support of LOWDPOA members, Lake of the Woods area businesses, service providers and municipalities who make an effort to attend and exhibit during the Cottage Show that make the event what it is.  Collectively, we are able to bring Lake of the Woods and Kenora to Winnipeg for the day to welcome back our summer residents and visitors. As always, we welcome the participation of other lake-oriented businesses and organizations outside of the Lake of the Woods area who join us in Winnipeg, expanding the show's scope.    
We are already talking 'next year: bigger and better'.  If you have some ideas or suggestions to add to the mix, we would love to hear from you.  Contact us at info@lowdpoa.com or 807-543-4287.    
56th Annual General Meeting

Recap:
With over 150 members present, attendance at the 56th Annual General Meeting on May7th exceeded Board expectations.  With AGM timing directly in conflict to a Jets playoff game in Winnipeg, the interest and commitment of LOWDPOA members was particularly gratifying. The format of the AGM was a familiar one with President Nancy Salmijarvi reviewing the past year's accomplishments and addressing membership development challenges and strategies.  Environment and Government Affairs committee chairs presented reports outlining LOWDPOA programs and initiatives for the past year and plans for 2018.  The AGM wrapped up following the Treasurer's financial report and election of new directors.
The evening program continued with an update from the Lake of the Woods Water Sustainability Foundation, presented by LOWWSF Executive Director, Todd Sellers.  Before continuing on to the highlight of the evening, six draws were made for door prizes, each valued at over $200 with draw entries available only to those at the AGM.
Beautiful! Spectacular! Breathtaking! Wow!  These are just a few of the comments heard from those watching Lake of the Woods: the Eastern Shores on two huge screens following the AGM.  The video is all that and more.  Sean Kavanagh, of CBC TV, is also the 'guy in the boat' and was on hand to provide an informative, entertaining commentary and answers to members' questions.   The video was produced by a long-time lake resident and well-known musician, the late Greg Lowe, for the City of Kenora's Lake of the Woods Discovery Centre and the Township of Sioux Narrows-Nestor Falls Northern Ontario Sportfishing Centre. 
For those members who were unable to attend the LOWDPOA 56th AGM, here are some excerpts from Nancy Salmijarvi's President's report:
For the last couple of years, I've talked about change at this association. Some changes were significant and others minor but still important in positioning us as a leader and giving us a voice in many things that affect our lake lives.  Even though we've made some changes, one thing remains consistent and that is our responsibility and reactiveness to our membership. 
Our committee structure reflects the topics that are important to our members, Environment, Government Affairs, Membership/Communication and of course Finance.  The committees and their members work very hard ensuring we stay on top of relevant topics, some topics are ongoing and other issues are addressed as they come to us. 
Our work on your behalf is enhanced by the partnerships we have developed with a number of other organizations, associations and three levels government.  We meet with all these organizations regularly and collaborate with each of them on a variety of initiatives and programs.  What we can do and our effectiveness on behalf of our members increases significantly through these partnerships.
A short list of some new things we took on in 2017 include:
Participation at the OMB (Ontario Municipal Board) hearing for the proposed Minaki on the River development.
Two releases of those Beetles - with the impossible to pronounce name - in Laurenson's creek to help combat the spread of the invasive Purple Loosestrife plant.
A LOWDKIDS project painting storm drains with the important message of what goes down the drains goes into the lake. 
A first time visit to Morson for a meeting with residents and new members.  
A new partnership with Lake of the Woods Brewing Co. of Kenora for seedling sponsorship with 5000 seedlings being planted by Kenora high school students. 
That's just a short list, but I want everyone to be aware of the work that our board members (all volunteers) and staff do on your behalf.
Our pride and joy is the LakeSmart program.  The good work, outreach and education delivered by our LakeSmart Team is only possible with the support of some amazing sponsors, many of them with exhibits at the Cottage Show.  It was great to have Reed, a returning member of our LakeSmart team, at the show with the LakeSmart boat in the Woodlake Marine booth.    
Our greatest challenge continues to be maintaining our membership numbers and encouraging new and younger members.  We're not alone; it seems all membership driven organizations face the same challenge.  As we did last year, we continue to use all the tools available to us to spread the word about the importance of joining this association – and also to inform, engage, educate and collaborate.  We've continued the practice of calling expired member to offer a gentle reminder to renew, and this has proven to be successful.
Even though the majority of our members are still in the 60+ age group, we are working to change that demographic by marketing to a larger audience using a variety of traditional media, social media platforms and some specialized marketing tools.  As we expand the resources and tools on our website, members are accessing and using it more frequently.  Our Facebook followers continue to grow in numbers in response to regular postings on a wide range of topics.  You will even find us on Twitter … and in the summer on Instagram with messages from our Lakesmart team. 
Our association has an interesting demographic with our longtime members appreciating the status quo style of contact, while our younger members are all about online communication and social media.  This led us to introducing a "Virtual" membership this year with members being able to choose between the paper copy of the Area News or a "virtual" online only form of the magazine. We are also seeing a growing use of our online services with about 30% of the renewals for 2018 being completed by members online!
Our flagship publication "The Area News" continues to be our primary and most loved way to communicate with members. At members' requests or recommendations, we continue to develop new content and add new features. In February we introduced an improved LOWDkids section for our young future members and we'll be featuring articles on long time lake families and their cottaging histories in each issue.  A new feature "ask a handyman" may help with some common dilemmas every cottager, boater or lake person faces from time to time. (Send us your questions, we may be able to help!)  Our new member pages contain letters, comments, suggestions or things members wish to share with other like-minded members.  You may even see a favorite family recipe that members are willing to share.
There is one more important and exciting recent change to tell you about …... there's a 'new editor in town' for the Area News, and I am pleased to introduce Elsie Neufeld.  Many of you will recognize Elsie's name as she has been a frequent contributor to the Area News. Elsie has drawn on her career experience as a stationary engineer and a journalist, and her personal interests in environmental and arts issues, to write a wide range of articles, covering technical and mechanical issues for cottage and rural property owners and Black Sturgeon Lakes news (as she's a Black Sturgeon resident), and feature stories about several member families.  
Of course, our most important tool continues to be current members, and I encourage everyone to 'share the love" and give a gift membership to a family member or friend.  Please spread the message about the importance of becoming a member.
A couple new events to keep in mind …..This summer, we will hold two summer meetings!  One will be in Kenora and a second one in Nestor Falls (not Sioux Narrows as previously announced which will make it easier for our Morson members to join us).  Also, if you haven't done so already, I hope you will take time to complete the Economic Impact Survey that was in the April issue of the Area News and also available online.  
This is my last official duty as President of LOWDPOA so I'd like to take this opportunity to thank the entire board of directors not only for their tireless work on behalf of the association, but also for their continued support during my term. I'd also like to thank Diane and Linda; they're a pleasure to work with, and their skills and knowledge of the day to day business of this organization make for a well-run association.  In closing, I would like to introduce Hardy Bock, he is the incoming President and begins his term immediately after this AGM.  Welcome Hardy and I know you'll do a great job!
The full AGM PowerPoint presentation is available to members upon request.  Please contact Linda at 807-468-8715 or info@lowdpoa.com.
List of 2018 Cottage Show Exhibitors >> Click here
2018 Media sponsor: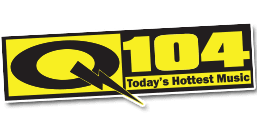 Stay tuned for 2019 Cottage Show Details
Diane Schwartz-Williams
(807) 543-4287
Booth Space Application
Exhibitor Invitation
Booth Equipment/Supplies (Central Display)